ABOUT US
Bravo's Roofing Inc
We are a family-owned business that with over 25 years of roofing experience in South Florida. We have plenty of experience with commercial roofs as well as larger community projects.
Over the past years of serving the Miami, Broward and Palm Beach Counties, including the surrounding region, Bravo's Roofing has grown to become a highly respected contractor in the roofing industry. When it comes to roofing needs, consumers rely heavily on the knowledge, expertise and integrity of the roofing contractor. It is important to use a roofing contractor that is reliable, trustworthy and, most important of all, knowledgeable about the variety of roof systems that are available, and which system would best serve the needs of the job and the customer.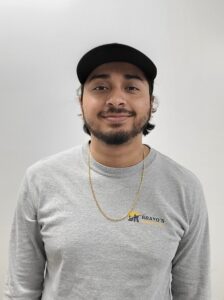 Antonio Bravo Jr – Owner
My name is Antonio Bravo Jr, President/ CEO of Bravo's Roofing Inc. With over 10 Years of Roofing experience and a Business degree from FAU he knows what it takes to fix a roof properly as well as make sure clients are always satisfied.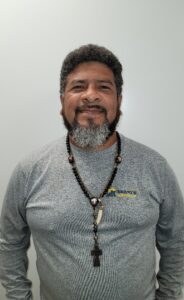 Antonio Bravo Sr – Project Manager/ Co-Owner
Antonio Bravo has over 25 years of hands on roofing experience in South Florida managing a roofing crew. He has worked with many of South Florida's largest roofing companies. He has plenty of experience running a roofing crew and that experience shows in every roofing project Bravo's Roofing does as the quality of work is always amazing.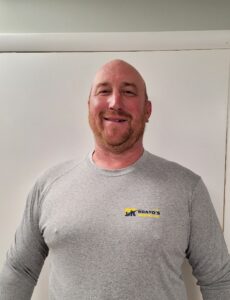 Aaron Ohara – Project Manager
Aaron Ohara has over 16 years of roofing experience working as a project manager for multimillion dollar roofing companies. Prior to moving to South Florida Aaron graduated from Penn State with a business degree and is also a Licensed Roofing Contractor for the state of South Florida.
The Roof Installation Company to Trust
A roof that's both durable and beautiful doesn't have come to at the expense of your wallet. We work with you to find the materials you want at the prices you can afford. We are committed to installing a roof that you'll be satisfied with for many years to come. Depend on us when you need a roof installation company in West Palm Beach, FL.
WE ADHERE TO STRICT SAFETY GUIDELINES
Installing a roof, without the proper experience and training, is dangerous. It's for this reason that we suggest you call a professional when you need a roof installed. Our team has received all of the necessary training to help avoid any potential accidents. We utilize the latest equipment and technology in order to provide a safe workspace for our contractors. Rely on our team to install your roof with precision and safety.
Contact us to learn more about our roof installation services. We proudly serve clients in West Palm Beach, FL.
UNIVERSAL: ROOF CONSTRUCTION FOR MANY TYPES OF ROOFING SYSTEMS
Few things are more important on a building than a sturdy and appealing roof. It not only provides many years of protection, but it also adds value and curb appeal to your property. Why settle for less when you can have the best? We are a reputable roofing company that builds many types of roofs. In addition, we are fully equipped to handle big projects and small roofing jobs. Most importantly, you'll find that we are detail-oriented roofing experts committed to excellence and customer satisfaction.
Why Choose Us
Reason For Choosing Us
01

Quality Material
Except too obtain some advantages which of us ever undertakes.
Read More
02

Accredited Company
Our power off choice when nothing prevents our being able.
Read More
03

100% Guarantee
Obligations of business it will occur have to be repudiated it.

Get in Touch
Any Question?
Write down and send us